The 850 Wood is genuine tribute to this noble material, which, above any esthetic value, provides the table with unequaled sound and playing qualities.
Contemporary by definition, this table rewrites the codes with its grey indoor top and its retractable net posts.
These two ITTF approved innovations are completely new in the world of competition.

UNIQUE OPERATIONAL CONVENIENCE Angled frame (on players' sides) = more comfort especially during short play.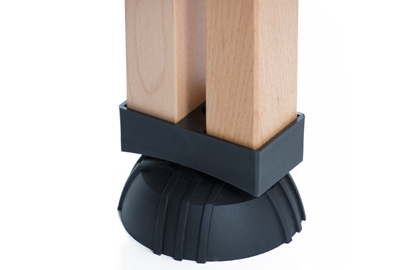 STABILITY AND LEVELNESS Large feet allows to adjust your table for a perfectly level playing surface.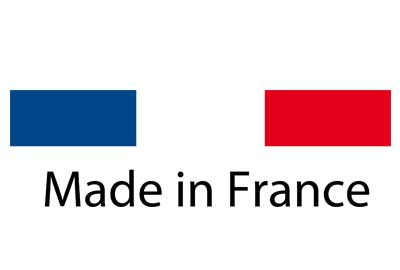 Product designed, developed and manufactured in France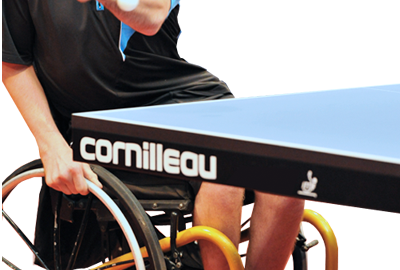 WHEELCHAIR PLAY The leg assembly has been designed to al low for the locking of a chair under the table for wheelchair play. ITTF W standard.